内容提要:一名男子打算在ATM机领钱,却意外发现了500美元现金。他转身进入银行寻求帮助,没想到失主和事后发生的故事引出一股献爱心旋风,让人含热泪点赞。
---
Man Approaches ATM Machine To Get Cash – Finds Something Inside He Never Expected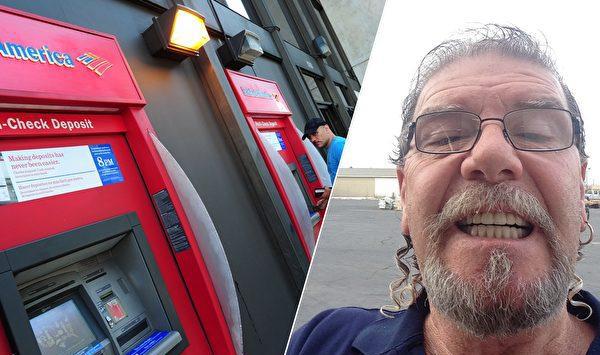 When Bobby Puryear pulled over to withdraw cash from an ATM, he was stunned to find $500 inside the machine just waiting to be taken. In today's day and age, many people would have pocketed the $500 and ran, but Puryear decided to do something very different instead.
Puryear immediately grabbed the cash and headed inside the Wells Fargo bank, where he tried to hand the money over. When the manager informed him that the bank could not simply accept the cash, Puryear asked him to figure out who had used the ATM right before him so that he could give them back their hard-earned cash. The manager was eventually able to figure out that a 92 year-old woman named Edith had been the person to use the cash before Puryear, who then called her up to let her know that he had found her money.

Edith was overjoyed when Puryear contacted her, as she told him her rent was $480. She tried to offer Puryear the leftover $20 as a reward, but when she revealed that this was all the money she had saved for the month, he refused to take it.
After thinking about the situation, Puryear decided to take his selflessness to a whole new level by transferring $200 of his own money to Edith's bank account. A coworker who heard his story was so touched that he decided to give Edith $100, and staffers at the bank sent her another $300. Puryear recounted the story on Facebook, where it quickly went viral.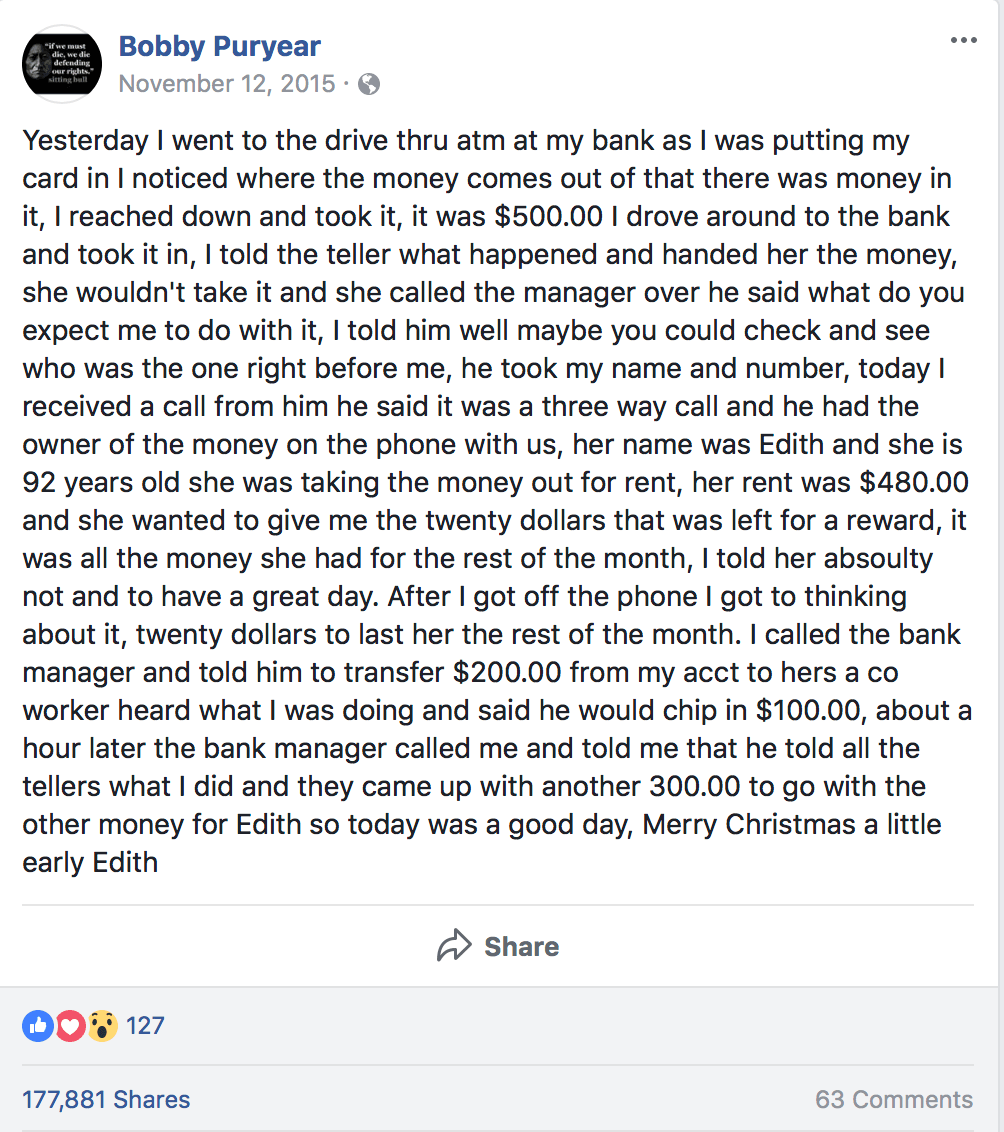 "I think we all just need to help each other, if everybody would help each other we we wouldn't have all the hate and problems we have now," Puryear concluded. "Just be kind and help one another, it's not hard and its very rewarding and it just makes you feel good."
This just goes to show the power that one good deed can do. If this story touched you, please SHARE it with your family and friends!