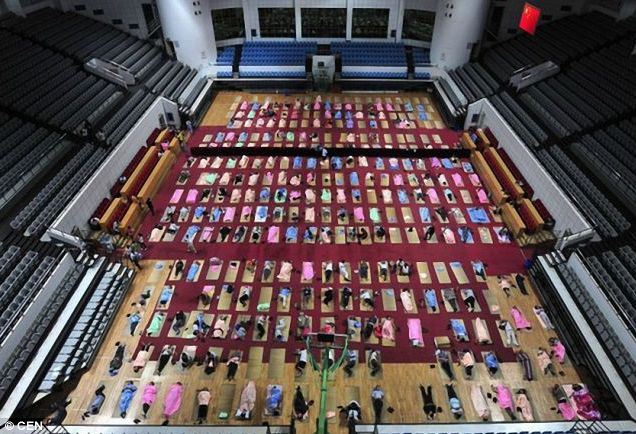 It's become common at the start of each university year in China for parents to accompany their children - and, with many families only having one child thanks to China's population control policies - the overprotective parents often stay for days or weeks in an attempt to make sure they settle in properly.
  But the the University in Wuhan, in Hubei province, now has so many anxious parents hanging around that university authorities have been forced to convert their sports hall to allow them to sleep on the floor.
  A university spokesman said: 'They often can't accept that their children have now left home and come to university. Sometimes they move to the local area for months offering to cook and clean for their children - and keep an eye on them.
  'We decided to act after finding some of the parents arranged to sleep in their children's dormitory with them, which of course is unacceptable. We now give them a blanket and a place to wash and eat free of charge.'
  Read more: http://www.metro.co.uk/weird/841237-chinese-university-sets-up-dormitory-for-overprotective-parents